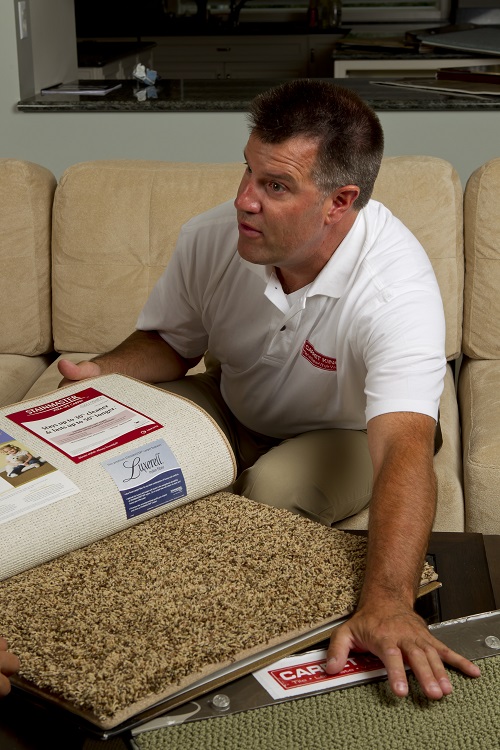 Flooring Expo by Carpet King guarantees the quality of workmanship to be professional and in keeping with standards set by the flooring industry. Should further installation service attributable to the original installation of your flooring be required during the life of your floors, Flooring Expo by Carpet King will return and provide that service at no cost to you for the life of the floor. "Life of the Floor" is defined by lifespan of the homeowner's occupancy.
This Lifetime Limited Installation Warranty is valid only for original owner-occupied residential installations performed by a Flooring Expo by Carpet King installation professional and will be invalid if the flooring condition is due to improper maintenance or cleaning, abuse, excessive moisture, vandalism or alteration.
Please note that in most installations, seams are necessary. Our installers are trained to minimize seams; however, seams are inevitable and may be visible. This is normal and should be expected, and is not covered by this Limited Installation Warranty.
For assistance with your installation warranty please contact us at Warranty Support.