What is waterproof flooring? Aside from the obvious waterproof characteristics, this hot new category is a great alternative to traditional wood flooring!
A broad category, our waterproof selection includes several different types of waterproof core luxury vinyl tile, also known as WPC LVT, waterproof LVT, or simply waterproof vinyl. Carpet King is your one-stop source for waterproof flooring in the Minneapolis – St. Paul area.
We partner with the industry's top manufacturers of waterproof flooring, including Armstrong, Mannington, Mohawk, Quickstep, Shaw and COREtec. These partnerships and our many other resources enable us to provide
An elaborate selection of waterproof options
Cost-effective solutions to fit your budget
Free, all-inclusive in-home price quotes & estimates
Shop @ Home option to get samples right to your door
Next-day professional installation
Waterproof LVT Basics
Looking for a practical, cost-effective way to bring the look of real wood flooring into your home? Look no further than waterproof vinyl. With a running list of benefits for pet-owners, young families, and those with active, busy lifestyles. While waterproof flooring continues to make strides in beautiful design and innovative features, competition in the market continues to drive down prices.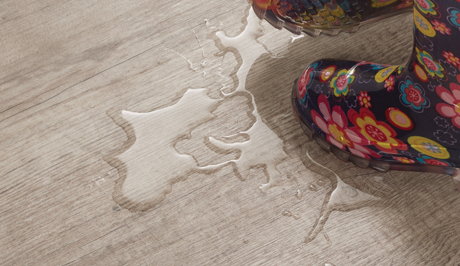 Waterproof LVT typically consists of 4 layers:
Backing layer on the bottom
Layer of waterproof core (WPC) that won't warp or swell
Layer of printed vinyl indistinguishable from real wood or stone
Wear layer to protect from dents, scuffs, stains, scratches, etc.
Waterproof LVT Benefits
Hyper-realistic wood & stone tile visuals
Ultra-durable & scratch-resistant
100% waterproof
Hides subfloor imperfections
More resilient & comfortable than traditional tile
Low-maintenance & easy to clean
Best For anywhere in the home
Bathrooms
Kitchens
Laundry rooms
Basements
Living rooms
Playrooms
Waterproof LVT Care
Once you've installed your vinyl floor, basic care is simple & easy –
but still very important to keep up with regularly! Keep these tips in mind:
As often as you like, but at least weekly, sweep, vacuum
with a soft-bristle attachment or use a dust mop to sweep
up any loose dirt, dust and debris
Attach felt pads to the feet of all furniture to avoid
scratching, and place all large appliances on protective
pads to avoid long-term wear
Place floor mats by all entryways to prevent family
& guests from tracking in dirt
When damp-mopping, use clean, warm water
and a dilute floor cleaning solution
Never use harsh cleaners or chemicals, abrasive
scrubbing pads, or any other solution or device
not recommended by your manufacturer.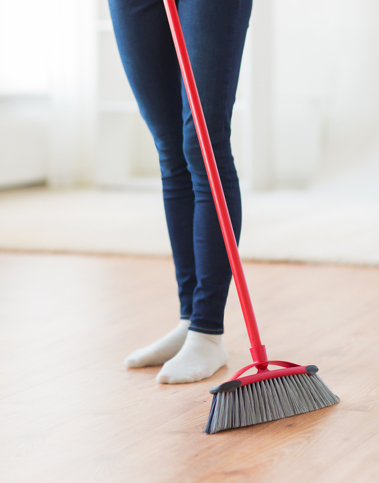 Keep in mind that although these floors are waterproof, leaving standing water on them for
extended periods of time is still not recommended. As with any floor, clean spills in a timely
manner, and take care to keep them clean.