Carpeting is often seen as a luxury – but it can actually be quite an affordable investment in the value and comfort of your home!
We'll work with you to find the best option from our vast selection of carpets, which includes Berber, frieze, plush and patterned styles. We'll also assist you with financing and installation to ensure the best shopping experience from start to finish.
At Flooring Expo by Carpet King, we partner with the carpeting industry's top manufacturers to provide:
Familiar brands like Mohawk
Affordable prices on entire selection
Cutting-edge style for every taste
Top quality products
Carpet Basics
Carpeting is unique among flooring, being the only wall-to-wall soft surface category. A classic choice for bedrooms and living areas, carpet's claims to fame are the warmth and soft comfort that it provides.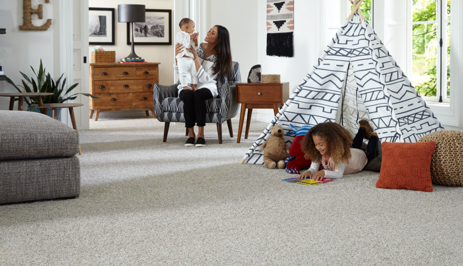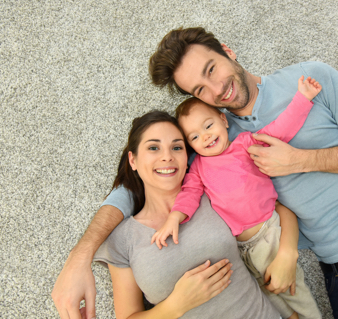 Modern carpeting comes with a wealth of other built-in benefits, ranging from stain resistance to hypoallergenic construction. Let's break it down:
Carpet Benefits
Soft underfoot, great for seating and play
Non-slip texture, safe for all family members
Insulation from sound & temperature
Many color, pattern & texture options
Best for:
Bedrooms
Living rooms
Family rooms
Play rooms
Carpet Types
When shopping for carpet, you'll find a range of basic styles from which to choose.
Get acquainted with a few of the most common types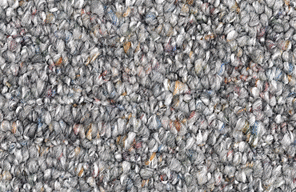 Berber
Also known as loop, Berber pile is constructed from thick, uncut yarn woven into closed loops. This type of carpet is exceptionally durable and well-suited for active family lifestyles and high-traffic areas of the home.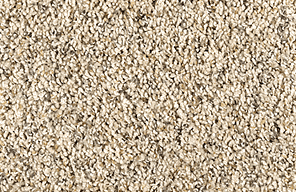 Frieze
This carpet has a tousled, casual look and feel, a result of the tightly twisted strands of yarn that make up its construction. One benefit of this is that footprints and vacuum tracks hardly show up.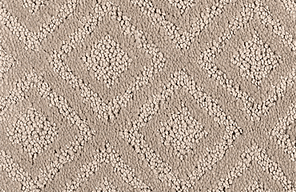 Cut & Loop
Also known as patterned carpet, cut and looped yarns combine to create patterned effects across the surface. This low-profile pile hides stains and holds up well against heavy foot traffic.
Carpet Care
Carpeting, like any type of flooring, needs regular cleaning to remain looking its best.
In conjunction with following your manufacturer's care instructions, follow these basic tips to prolong
your carpet's lifespan, maintain good indoor air quality, and adhere to your warranty.

Vacuum weekly
to remove surface-level dust and dirt particles, which can damage your fibers when ground in by foot traffic.

Spot clean spills
with a clean rag quickly after they happen – remember to blot, never rub, and only use recommended cleaning products.

Deep Clean
professionally every year to extract deep, ground-in dirt that regular vacuums can't reach.

Use mats or area rugs
to cover and protect high-traffic areas, such as entryways. These should be cleaned regularly, as well.

Rotate Furniture
regularly to prevent indentations and to redirect foot traffic patterns. You can also use carpet protectors underneath furniture legs to take some pressure off.

Use a carpet pad
to bolster the life of your carpet and increase the cushion underfoot. Most carpets will come with recommendations for the best pad to use.